Dead Ends & Unknowns
Below are some of the more glaring shortfalls (and a few successes) in my research. Answers to some may not be possible. Others will lead to more mysteries. Perhaps though I've been looking in the wrong places and need new perspectives.
---
The origins of the OWEN family and the identity of the wife of Augustine OWEN of Middlesex. This is not quite a dead end, but certainly unknown. Records imply that Augustine had family in Middlesex. It is unknown if he was native born. It is possible that he and others entered Middlesex from Gloucester or another neighboring county.
---
The identity of Ann(a) who died in 1813 and was the wife of Benjamin BALL of Fauquier. There are genealogies which present Anna as the daughter of Joseph SMITH and others having her as a DARNALL. Both are without proof, and Joseph Smith appears to never have had a daughter Anna. I tend to believe her identity lies in early King George or Stafford Counties, perhaps associated in some way with the ROWLEY or PORTER families. The estate closing for Ann listed her as "John Ann Ball". Was this the clerk's attempt to refer to Ann with a Germanic baptismal name, or possibly an effort to write "Johanna"? No further clues, with the possible exception of some early deeds.
---
The identity of Elizabeth, wife of John DODD. Early DAR memberships indicate her surname was Burgess. No corroborative evidence has been located. Proposed name variations include Burrus and Bingen, the latter being the middle name of a granddaughter. Nothing has been found in Fauquier to support this. It is possible John was married by banns and thus not recorded in Fauquier. It is also possible he married in another county during the war years. He entered the Virginia Marine Corps in Spottsylvania and the majority of his shipmates were from Caroline County.
---
SOLVED! The identity of Sarah, wife of Nathaniel DODD. Archibald ALLEN of King George County identified his daughter Sarah Dodd in his will which was recorded in 1762. Additional family associations and locations augment this proof to her identity. Speculation had centered upon Sarah, daughter of Francis and Elizabeth SOUTHARD. She too was identified as Sarah Dodd. It is believed she is the first wife of Benjamin, son of Nathaniel.
---
SOLVED! The family of Benjamin BALL and Nancy "Ann" DODD. All children have been identified in Fauquier Chancery Case #1836-053, in which Edward Digges and John Scott in 1831 file suit against the estate of Benjamin Ball. It is learned too that George Creel was the court appointed guardian to the Ball children, all being in their minority. This has been a major find made possible through the courtesy and provision of these records through the Library of Virginia. It answers many questions.
---
The origins and family of John SUTPHIN, father of Catherine who married Benjamin Benton BALL. John Sutphin entered Fauquier from Loudoun in 1795. It seems that his father was Christopher and that he had a brother Christopher Jr. A William and Hendrick may have been brothers as well. Prior to John entering Fauquier, William and Hendrick appear to have removed from Loudoun, probably relocating to SW Virginia. In all likelihood, this family originated in New Jersey, but the link has been elusive. Not all his children, nor his wife, have been identified. It appears the Sutphin family of Culpeper descend from John.
---
The origins of Jesse and Lucy THARP, parents of Martin THARPE. This one is another teaser. Keys to Jesse's ancestry and Lucy's identity may depend upon unrecorded land records.
---
The origins and parentage of Charles HINSON, father of James who married Polly DULIN. Charles is said to have been robbed and murdered in the late 1700s while on a trip "west" to buy a farm. He is not connected directly with the Robert Hinson family of Licking Run in Fauquier though there may be a relationship.
---
SOLVED! The identity of Catherine wife of John McNEIL. This one had always perplexed me as I had little confidence in the work others presented. It turns out the proof is presented in a Middlesex County Will Book. She is Catherine SMITH, widow of John PUTMAN. She married John McNEIL in 1760 in Middlesex. She absolutely was NOT the mother of Joseph D. PUTNAM, nor was she married to a William Putman. Intrestingly, she MAY BE the granddaughter of Edward and Keziah BALL. More study needs done.
---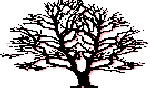 ---
The Ball Family of Carter's Run and Collateral Genealogies
Copyright © 1998, James D. Ball
Revised: Oct 2009
URL: http://www.ballsplace.com
Mailto: jd_ball2001@yahoo.com